11 Sep - 15 Sep 2023 Ilia State University, Tbilisi, Georgia
International Summer School 2023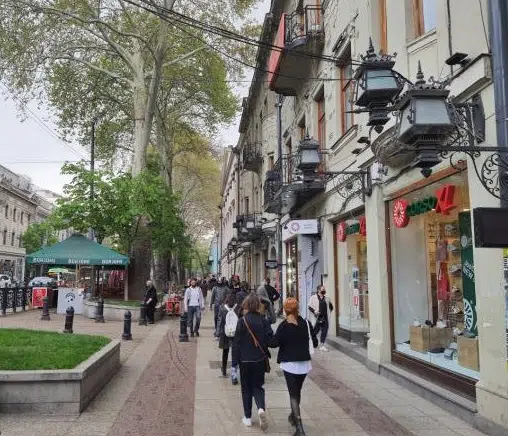 "Sustainable Mobility – Made in Tbilisi"
Organised by the Transport and Urban Development Agency (TUDA) together with the Ilia State University, an open international seminar about the state of the art of "Sustainable Mobility Planning" will take place in  Tbilisi on September 11-15, 2023.
It will present research results, methods and examples to an expected audience of 50 to 60 international practitioners and experts from academia. It is addressed especially to colleagues from Central and Eastern European countries.
For the International Summer School are especially invited PhD-students, postgraduates, young academically qualified specialists, activists of NGO's and professionals of the following fields of activity:
– Transport and Mobility Planning
– Street Construction and Design
– Urban Planning and Design
– Landscape and Open Space Architecture
– Urban Planning and Architecture
– Urban Sociology and Economics
– Transport Psychology
– Geography
Part of the Summer School is participation in lectures, public evening lectures, field trips on the 10th and 16th of September and during the work groups and active participation in a studio based design class to solve urban and transport tasks in Tbilisi with the partners of City of Tbilisi.
The Summer School will be in English, no translation will be provided.
Registration
There is only a limited number of places for participants, so please sign up as early as you can. Participants can take part for free if they cover all their travelling and accommodation costs. For a very limited number of participants there is a possibility to cover hotel and travelling costs to Tbilisi partially. This will be especially reserved to participants from Central and Eastern Europe. If you think that you qualify for this financial support, please specify in the application (deadline for participants who need financial support is 01.08.2023).
To register, please send an e-mail to the contact address (Torben.Heinemann@CIMonline.de) with the following information:
Name, Address, Telephone, E-mail
Education/training: Architecture, Civil Engineering, Geography, Landscape Planning, Transport Planning, Urban Planning or _____
Current position
Your ability to ride a bicycle safely
You planned arrival by land or plain and the duration of your stay
You pay for all your expenses by yourself or you need financial support for hotel and/or travel
Please be aware that you will have to cover all your insurances and we can't provide assistance with your Visa application if needed.