TUMI E-Mobility
TUMI E-Mobility: electrification for sustainable mobility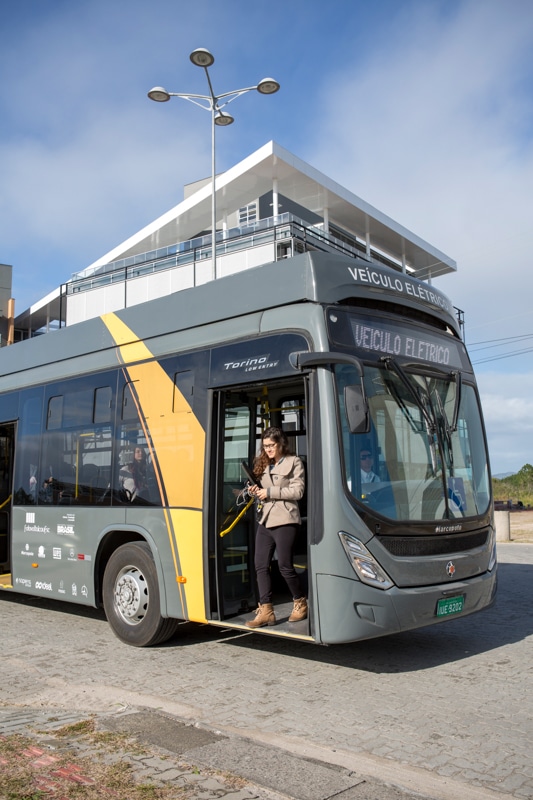 © Soninha Vill/GIZ Brazil
Intro
With TUMI E-Mobility we support cities in the global south in introducing electromobility solutions. TUMI E-Mobility promotes a mobility transformation and the use of renewable energies in the transport sector worldwide aiming at reducing the sector's greenhouse gas emissions.
E-Bus Mission
© TUMI
TUMI E-Bus Mission focusses on creating sustainable transport systems that go against air and noise pollution, which are the most pressing problems in today's cities.
TUMI E-Bus Mission not only works on reducing these problems, but also strongly cuts down CO2-emissions created by urban transport systems. The TUMI E-Bus Mission cities are serving as role model cases for successful and large-scale E-Bus adoption in other cities.
Find out more
Pilots
TUMI E-Mobility builds on the network, expertise and resources of TUMI to advance e-mobility in cities. Our goal is to support our partners in navigating the challenges of implementing e-mobility solutions and identifying the best concept to create a sustainable e-mobility ecosystem.
We want to understand the specific demands and challenges cities are facing in their respective contexts and develop solutions together with you.