By Sophia Sünder
For 50 practitioners, PhD students, postgraduates and academically qualified specialists from 29 countries, the next edition of our TUMI Summer School took place in Leipzig, Germany from 2-6 September 2019.
During lectures with high-level speakers, introductions to methods and best practice examples as well as evening classes and field trips, we together designed results to tackle today's urban transport challenges – for a better mobility future for all.
Watch the final result presentations from the wroking groups on Communication,Public Transportation Planning, Road Safety, Traffic Simulation (Macrosimulation)below.
The TUMI Summer School is a joint effort of the Transformative Urban Mobility Initiative (TUMI) and the City of Leipzig.
Sneak into a #TUMISummer Lecture
Meet all Speakers and Trainers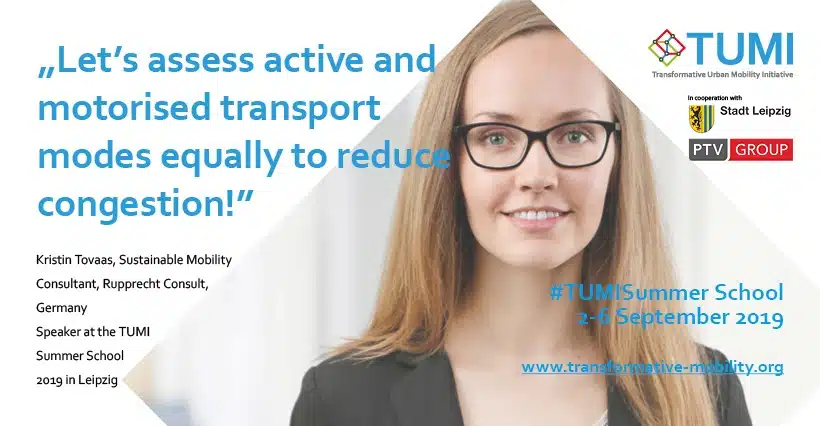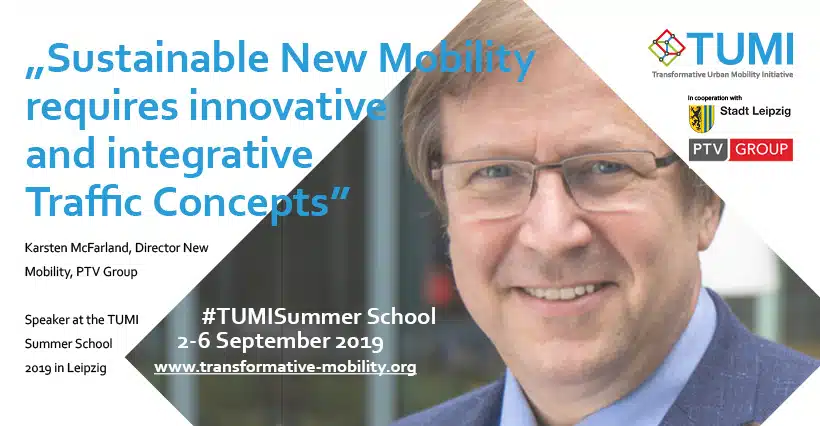 In cooperation with