Welcome to the August issue of the TUMI E-Bus Mission update!
As we approach a busy season filled with events, new exchanges and initiatives, let's take this month to reflect on the progress of e-bus deployments in our deep-dive cities and contemplate the way forward. We have gathered promising numbers that demonstrate the cities' commitment to a sustainable future. Additionally, we're excited to share success stories from both Latin America and Asia! Join us as we persist in our mission to promote sustainable mobility worldwide.
We hope you enjoy reading!
Your TUMI E-Bus Mission Team
Number of the Month
57,518 E-Buses in the Deep Dive Cities by 2050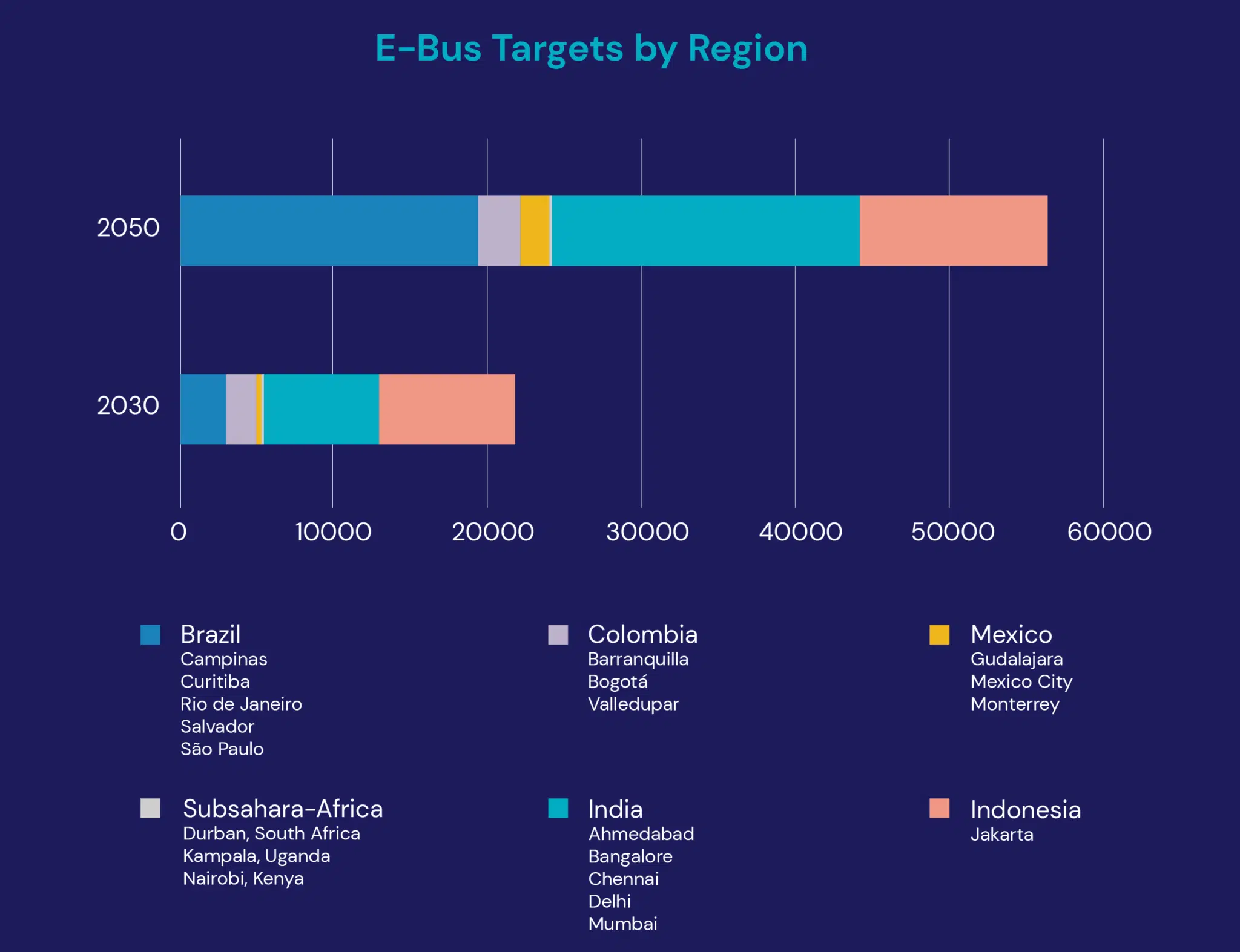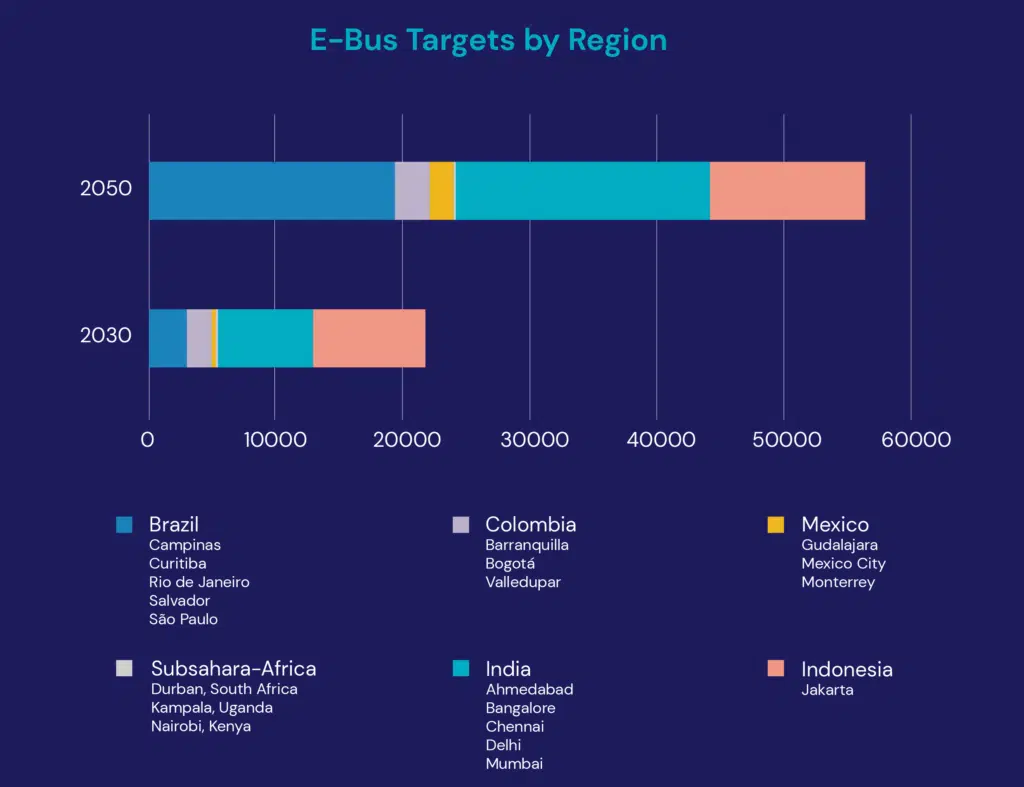 In 2021, the TUMI E-Bus Mission started to support 20 deep dive cities around the world and building up a network of cities for accelerating e-bus deployment in the Global South. The overall goal continues to prepare the cities for the procurement of 100,000 e-buses from 2025 on. After two years of a coalition of several partners (C40, ICCT, ICLEI, ITDP, UITP and WRI) it is time to look at what progress has been made.
The starting point of the work with the cities has been supporting the commitment to ambitious goals for e-bus deployment in the near and mid future. What progress can we observe in the cities and the regions?
Highlights of the Month
Transjakarta Launches #BersihBerdayaBestari Program for a Sustainable Future
On July 18, Transjakarta has officially unveiled the #BersihBerdayaBestari (#CleanEmpowerInclusive) program, signalling their strong commitment to establishing a sustainable ecosystem across environmental, economic, and social domains. The program aligns with Jakarta Province's ambition for net zero emissions by 2050. TUMI partner WRI Indonesia, supported Transjakarta's endeavour through initiatives like the 'E-Bus Emission Monitoring Tool' for e-bus emissions monitoring.
Jakarta's Ambitious E-Bus Deployment Target
Jakarta's commitment to electrify its entire Transjakarta bus fleet by 2030, comprising over 10,000 vehicles, is gaining momentum. Partnering with ITDP Indonesia, the city aims to mitigate urban transport emissions, enhance air quality and foster equitable communities. A recent report by ITDP Indonesia and UK PACT presents a compelling business case for electrification, highlighting climate, economic and social benefits while addressing regulatory challenges and accessibility through Gender Equality and Social Inclusion (GESI) strategies.
Executive summary in English >
Virtual Study Tours of Bogotá & Surat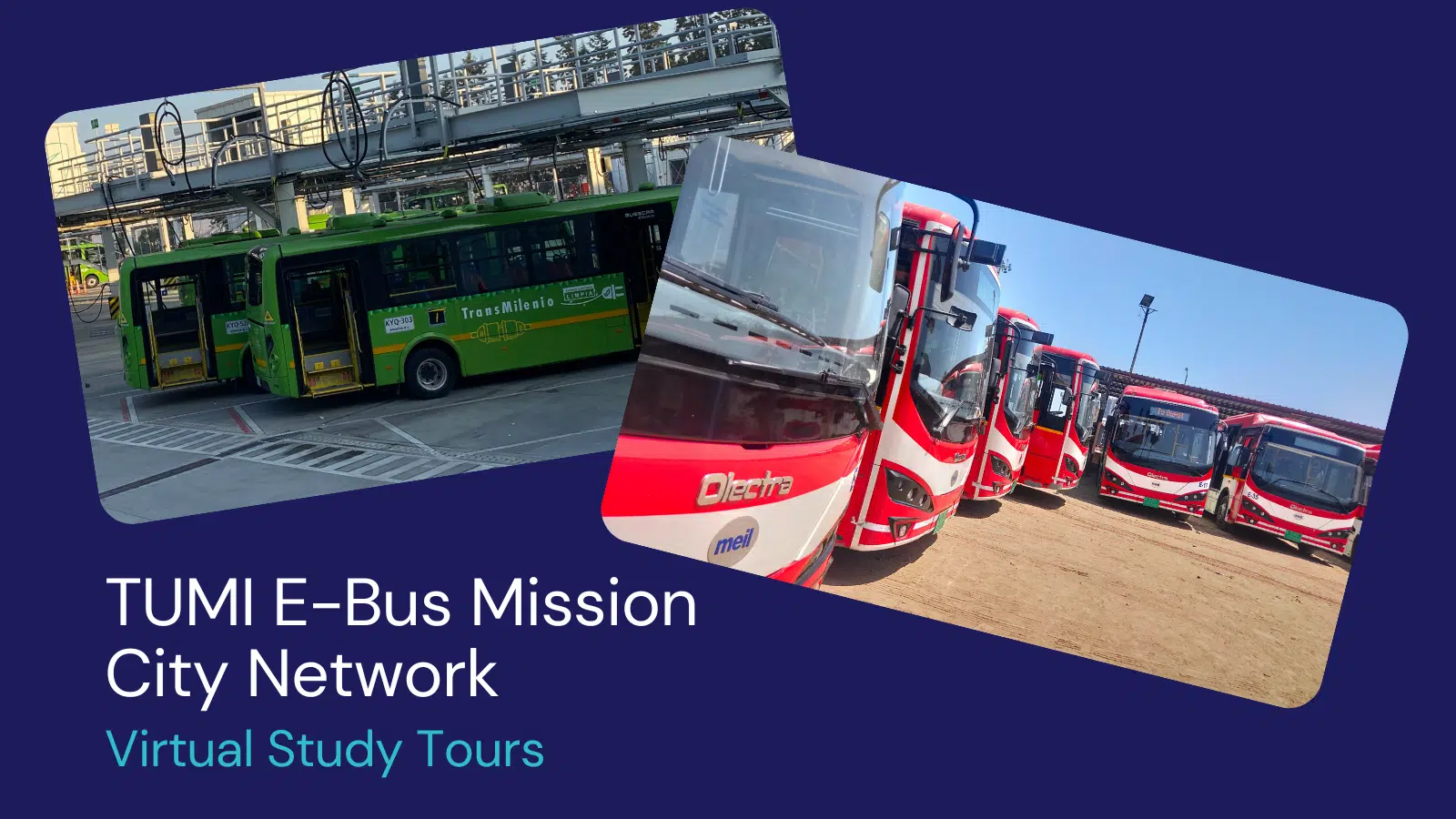 Discover Bogotá's remarkable achievement of being Latin America's top e-bus adopter and delve into Surat's innovative advances in e-mobility. These two virtual study tours offer insights into these cities' journey toward eco-friendly transportation, covering topics like planning, financial models, operations and social impact. Learn how Bogotá's transformation aligns with the Nationally Determined Contributions (NDCs) for 2030 and how Surat's passion for 'passenger delight' is driving its e-mobility initiatives.
Medellín & Quito's E-Bus Evolution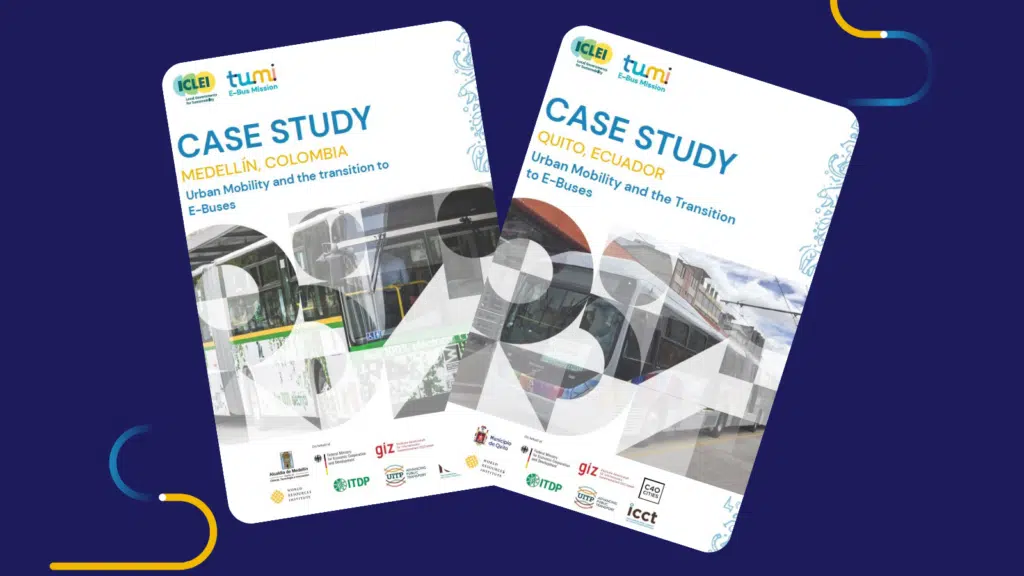 Discover how Medellín and Quito are leading the way in adopting electric buses as part of their sustainable transportation plans. Medellín currently operates 69 electric buses, with plans to reach 130 by 2023. Challenges include financing and integration, but their commitment to the E-Bus Mission City Network is driving progress. Meanwhile, in Quito, they're working towards 10% of their fleet being electric buses by 2023, with a focus on integration and sustainable mobility. Both cities are part of the learning network committed to accelerating the transition to electric buses. Learn from their experiences.
Check out Medellín's case study >
Check out Quito's case study >
The Road Ahead: Public Transport Transformation in Nairobi
Matatus are ubiquitous to the roads of Nairobi. They provide high coverage and high frequency services at a low cost. They are synonymous with mobility in Nairobi city. Despite the necessity of these informal transport services, matatus contribute to lax safety, labor, environmental degeneration and congested routes. Read this article that examines Nairobi's public transport trajectory and the increasing involvement of government of Kenya in the sector particularly with the establishment of the Nairobi Metropolitan AreaTransport Authority (NAMATA).
Our 'Measures Catalogue for Improving the Circularity of Batteries used in E-Buses' is now available in French, Indonesian, Portuguese and Spanish!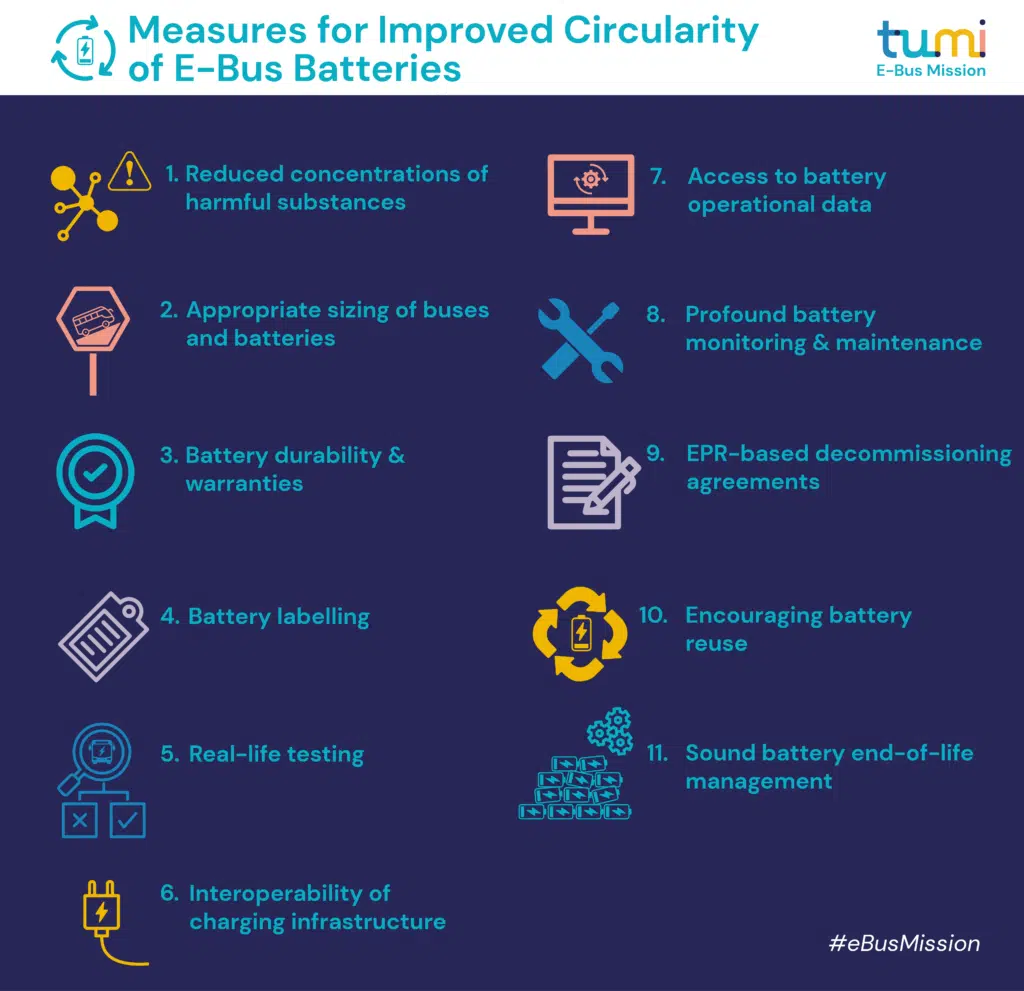 Our 'Measures Catalogue for Improving the Circularity of Batteries used in E-Buses' is now available in French, Indonesian, Portuguese and Spanish! The catalogue provides decision-makers, municipalities, and transit agencies with a set of 11 measures to promote circular economy practices in e-bus procurement and operation.
Read in your preferred language >
Key Messages
Key Message 3
With the right policies in place, e-buses are a financially sustainable investment for cities.
Transitioning to cleaner technology can be costly and the necessary financial investment is a major hurdle when it comes to the adoption of electric buses in cities. This is not to say that the transition to e-buses cannot be financially as well as environmentally sustainable. In fact, over a vehicle's life span, the total cost of ownership (TCO) for electric buses can be lower than for diesel buses. Research in India shows that…
Check out the TUMI E-Bus Mission's six key messages now available at our TUMI Blog.
Resources
Check out these resources and learn more how e-buses can be a financially sustainable investment for cities. Discover more at our TUMI Knowledge Hub!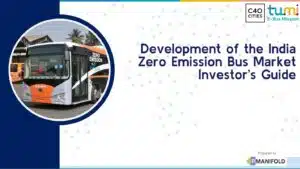 Development of the India zero-emission bus market investor's guide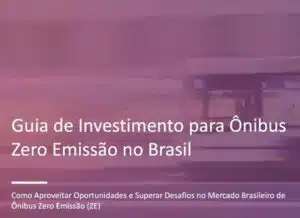 Investment guide for zero-emission buses in Brazil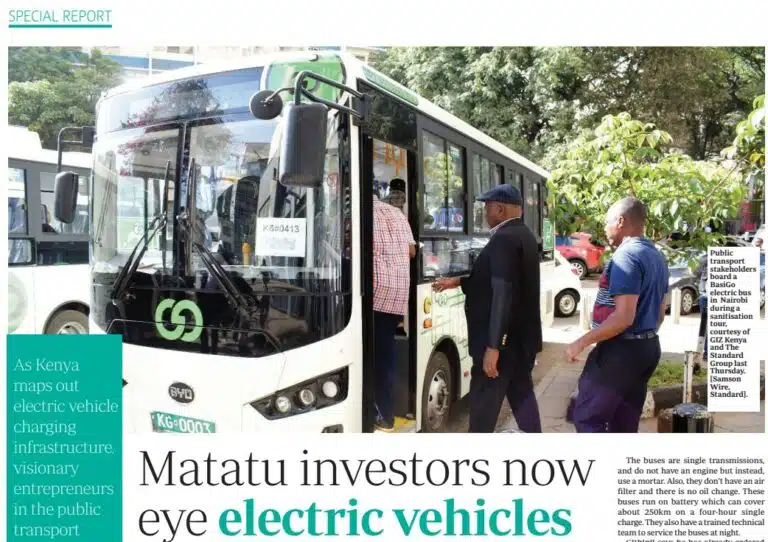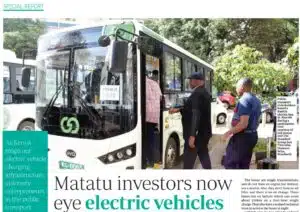 Matatu investors feel electric buzz
Learning Opportunities
Rethinking Transport Lab: Rethinking e-mobility in Africa
Passionate about sustainable transport in Africa?
Join the Rethinking Transport Lab on E-Mobility on a 5-day workshop in East Africa & collaborate with change-makers to accelerate electric mobility on the continent.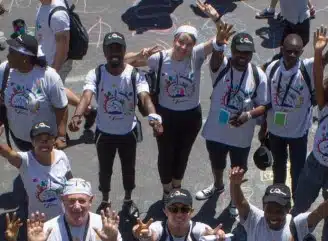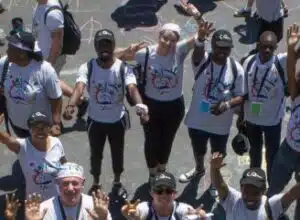 The E-Course "Digitalizing E-Bus Projects" continues!
The TUMI E-Bus Mission e-course "Digitalizing E-Bus Projects" still welcomes new participants! Join this online training to learn how to plan, procure and achieve improved operations efficiency of e-bus projects with digital tools.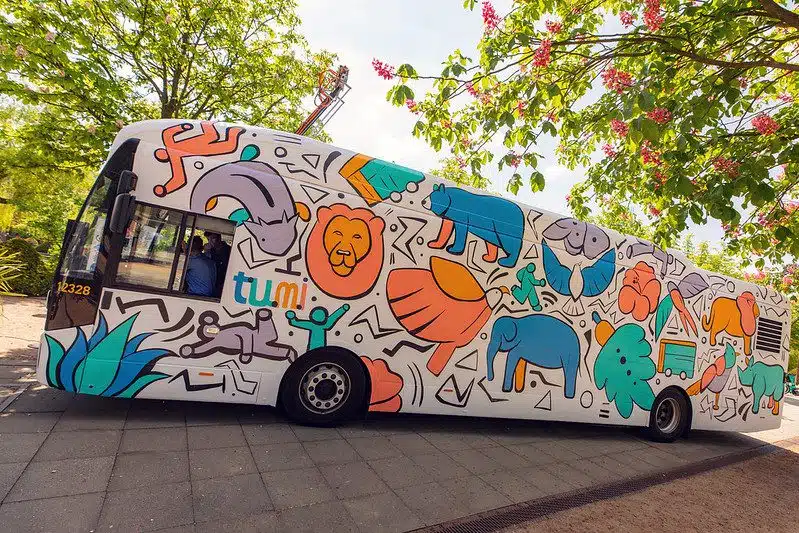 Choose from the e-course series: Transforming Urban Mobility
Learn new skills, pursue your interests or advance your career with the short online courses offered by TUMI in collaboration with other partners at Future Learn.
We hope you enjoyed our recent updates!
You're not subscribed to this newsletter yet?