TUMI E-Bus Mission
Embarking on a Study Tour to India
In two weeks, Delegates of seven African cities will head on a study tour to India! The cities will get to learn first-hand about the progress three Indian cities (Dehli, Mumba and Ahmedebad) are making in their transition to electric bus procurement and operations. This will create opportunities for networking across Indian and African governments' offices, in exchange with private sector vehicle manufacturers as well as Indian civil society organizations, all with the goal of promoting bus fleet electrification.
Want to learn more about the TUMI E-Bus Mission? Watch the new video in English or with Spanish or Portuguese subtitles!
TUMI Friends
A two-hour bike ride through Frankfurt along the topic of sustainable mobility
As part of the EUROBIKE fair, TUMI Friends held a bike ride through Frankfurt, through the lens of sustainable mobility advocates. The event was organized in cooperation with our TUMI Friend Nextbike and the Young Mobility Network.
Follow along with our stops and their relevance for sustainable mobility in this twitter thread.
You want to know more about TUMI Friends, our network for private economy actors? Sign up to our designated newsletter at friends@transformative-mobility.org
Women Mobilize Women
Women Mobilize Women launches own twitter page – and is well received!
In the beginning of July, our network for gender-equitable transport and empowerment, Women Mobilize Women, launched its very own twitter page.
We are convinced that our core concern – inclusive, safe and just mobility systems – cannot be achieved without addressing the underlying fundamental gender inequalities. Recent developments reveal that this battle is far from won and that it is more important than ever to give a voice and stage to women and oppressed communities. Therefore, we intend to give Women Mobilize Women its own voice in the conversation on gender, around transport and beyond.
Within ten days, the page grew to 1.000 followers, underscoring the need for a designated space to discuss equitable mobility.
Help us grow and join the discussion by following us at @WomenMobilize on Twitter!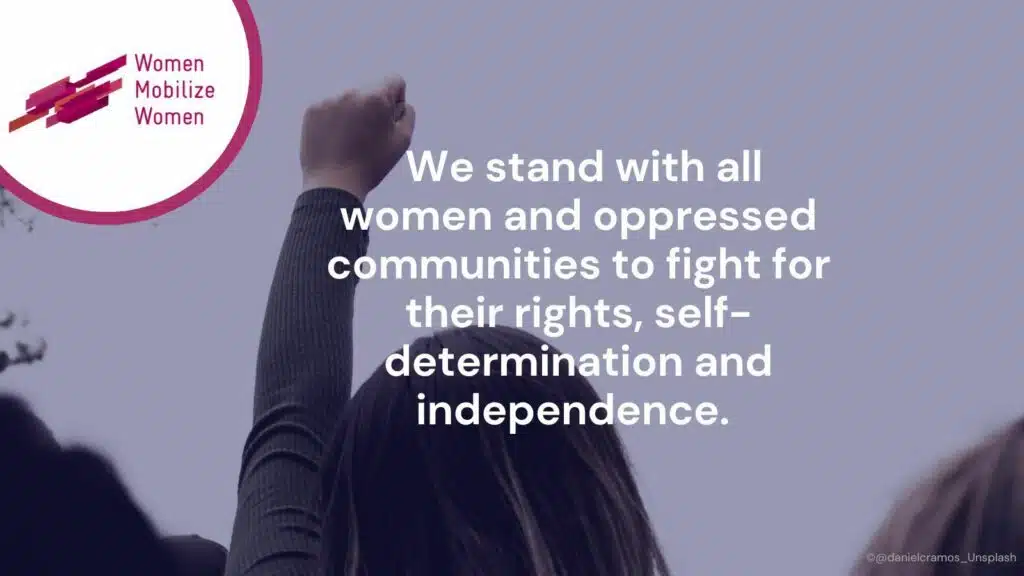 TUMI Data
How data can shape urban mobility in a climate-friendly way
In today's world, data is more accessible than ever and can dramatically improve operations in almost any field. The mobility sector is no exception. Today we are presenting Bogotá and their data driven project.
More on this in the article: How data can shape urban mobility in a climate-friendly way in Bogotá
Your input on the most pressing data-actionable questions concerning mobility and transportation
Information about how and where we move literally and figuratively drives our services. Increasingly, mobility data has been used to improve local services, such as from examining phone data for safer bus routes, to improving track-and-trace by using GPS to monitor the spread of COVID-19. Read more on cases that illustrate the power of data on our website!
Along with the Governance Lab (The GovLab), CAF — Development Bank of Latin America, and the New Urban Mobility Alliance (NUMO) we launched the public voting phase of the Urban Mobility and Transportation Domain of the 100 Questions Initiative. Voting is still open until 28 July! Join in and vote for your pressing questions.
TUMI Pilots
Lviv – E-Bikes
These days we look with heavy hearts towards Ukraine. All the better that there is good news in mobility sphere!
Even in times of war, people have the necessity to move to their workplaces. Lviv recently received nine bicycles with electric reinforcement. The bicycles will be used by city employees who move around the city. Thereby, their work becomes faster and more efficient. The e-bikes have been handed over and are now in use on the streets of Lviv.
'Bicycles will greatly facilitate and mobilize our work. After all, working only in the central part of the city, every day we pass on average 20-25 km' explained an employee.
TUMI supports the city in developing an integrated E-Mobility Plan to support the city's vision of reducing the air and noise pollution in the city by 20% and increasing the use of electric public transport by 40 % by 2025. Learn more about the pilot project and Lviv's E-Mobility Plan here: Lviv Pilot
Cuenca – Technical Visit to Chile
Following up on the last technical trip, this time a delegation of eleven representatives from Cuenca's Pilot Project and the Ecuadorian Ministry of Energy and Environment went to Santiago (Chile).
They were able to learn first-hand about the experience of one of the world's most advanced cities when it comes to the introduction of e-buses and e-taxis in the public transport system. To learn more about the trip and how the partners enjoyed the experience, have a look at our twitter thread ???? ????‍♀️????‍♂️????????⚡!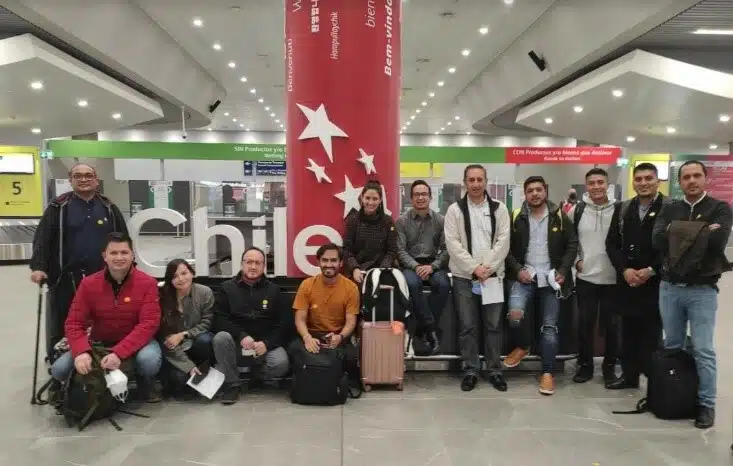 TUMI Policy
A collection of thirty charts every mayor should understand
We gathered our go-to charts that make everyone grasp the importance of sustainable urban mobility. Check it out here: ????‍♀️????‍♂️????????⚡▶️ #COP27 on Twitter: "30+ charts every Mayor should understand ???? 1/n ????????????
Share your summer impressions and follow The Global Sustainable Urban Mobility Guide #GSUMG with Travel Guides, Insta Spots, Threads.
Feel free to add your resources to the thread! à ????‍♀️????‍♂️????????⚡▶️ #COP27 on Twitter: "The Global Sustainable Urban Mobility Guide #GSUMG ????????️????‍♀️????????????????????????️ ????Travel Guides, Insta Spots, Threads – feel free to add! Thread ????⬇️
A new episode of our podcast Talking Transport Transformation is out now
If you are looking for an audible knowledge snack, check out our two latest episodes of the Talking Transport Transformation podcast about Innovative payment systems for e-mobility with Elena Kornettka and Overcoming Transport Poverty with Dr. Giulio Mattioli.Also available at your favourite podcast platform!
Missed the lates TUMIVolt Charging Station? We got you covered
In case you missed our recent webinar about E-Bus Retrofitting for developing countries, please have a look at our Webinar section with an E-Mobility focus to access the presentations and get a glance on what we have discussed. Charge Up your E-Mobility Know-How (TUMIVolt Charging Station) | Transformative Urban Mobility Initiative (TUMI) (transformative-mobility.org)
Partner News
UN Habitat released World Cities Report 2022: 'Envisaging the Future of Cities'
World Cities Report 2022: Envisaging the Future of Cities seeks to provide greater clarity and insights into the future of cities based on existing trends, challenges and opportunities, as well as disruptive conditions, including the valuable lessons from the COVID-19 pandemic, and suggest ways that cities can be better prepared to address a wide range of shocks and transition to sustainable urban futures.
The Report proposes a state of informed preparedness that provides us with the opportunity to anticipate change, correct the course of action and become more knowledgeable of the different scenarios or possibilities that the future of cities offers.
Featured topics include future trends of urbanization, overcoming poverty and inequality, sustainability-driven urban planning and more. Download the full report here!
SLOCAT's Preliminary Analysis on Transport and SDGs Voluntary National Reviews 2022
As this year's UN High Level Political Forum on Sustainable Development is taking place, read the preliminary Analysis on Transport and Voluntary National Reviews and learn how sustainable transport measures can help realize the 17 SDGs, as reported by 36 countries as of 1 July.
The full report will be available in September. Be among the first to learn more by signing up here.
Partner Events
August 8th – 11th
Asian Development Bank (ADB)
August 23rd – September 1st
WRI Events at World Water Week 2022: The Value of Water
WRI Ross Center for Sustainable Cities
SLOCAT @ Africa Climate Week 2022
August 29th – September 2nd