By Daniel Moser
Welcome to the first TUMI Update of 2022! This is a special TUMI Update as this is going to be the last TUMI Update I am hand-delivering to you. From February 2022 I will be transitioning to the World Bank HQ as a Senior Transport Specialist on secondment.
With this said: dive into what's happening already!
News

TUMIFriends Kick-Off
Meet TUMIFriends! TUMIFriends is a network that brings together the private-sector and the public sector on sustainable mobility. Mobilizing valuable private sector know-how and exchanging on potential investments abroad is at the heart of TUMIFriends. If your business is interested in joining the TUMIFriends network, please directly contact our colleague Laura Menzel, as Head of TUMIFirends at friends@transformative-mobility.org.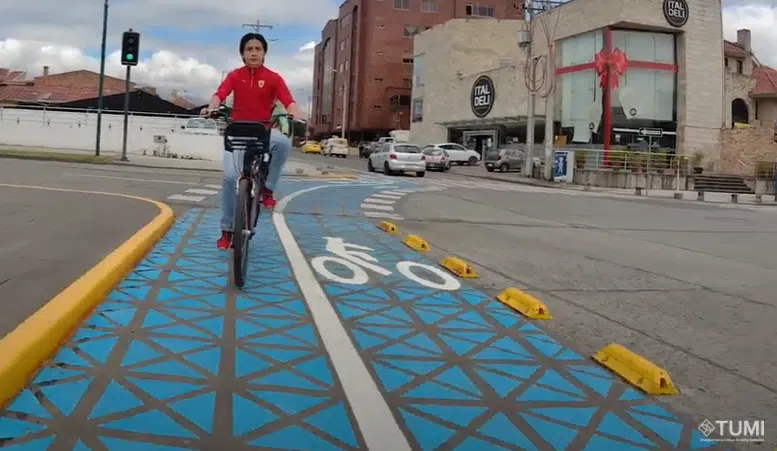 TUMI Covid Challenge Cuenca – The results are in!
The City of Cuenca set its sights on becoming a forerunner of sustainable mobility transformation in Ecuador. As part of the TUMI Covid Challenge the Cuenca City Council tackled the challenge of car centric infrastructure and made a difference in regards to safety for cyclists at road intersections. Watch the new video that highlights how tactical urbanism helped to make the difference in speed of implementation. If you prefer to read: Here you go.
TUMI E-Bus Mission News from India: A big step towards even cleaner public transportation.
TUMI E-Bus Mission joins forces in the tendering of 5580 E-Buses in India by supporting the Convergence Energy Services Limited (CESL) India with the review of the tender of as much as 5450 single-decker & 130 double-decker E-Buses for the five Indian cities Bengaluru, Delhi, Surat, Hyderabad, and Kolkata (all have plus 9 Million inhabitants). Also, mayor E-Bus Activity in Delhi is on the way: The first cohort of 300 electric buses will be deployed by the end of January 2022. With this, Delhi will become the first city that deploys such a vast number of bus fleets in a first go.
New Publications
3 Financing Fundamentals for the Decarbonisation of Transport identified
Together with partner SLOCAT, WRI, ITDP and many others TUMI developed the Financing Fundamentals for the Decarbonisation of Transport. These fundamentals are central in order to meet the challenges of climate change mitigation. Investments must not only meet environmental standards, but also need to be equitable, healthy, and resilient. The key messages for the transport sector consequently are:
1. Realigning the purpose and impact of our financial systems;
2. Shifting focus to green investments and policies; and
3. Leveraging innovative financing mechanisms.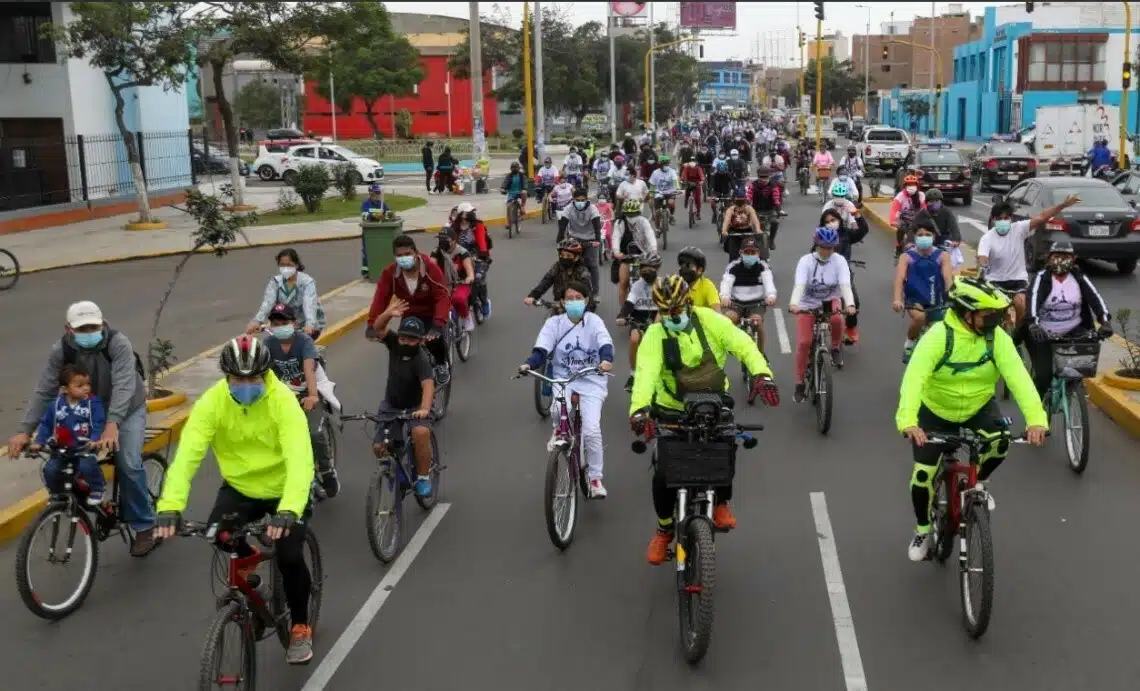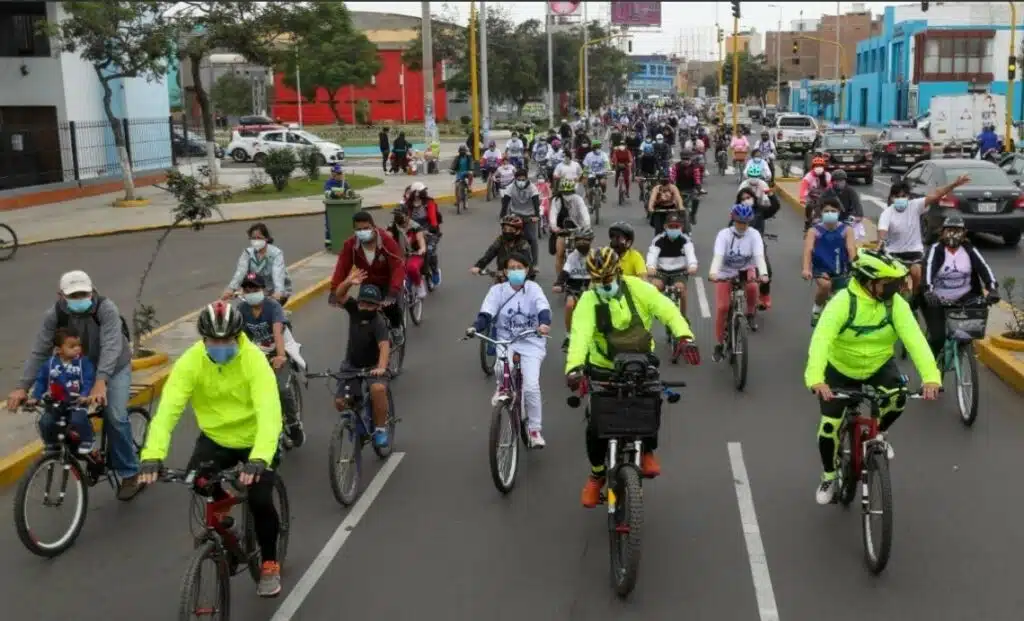 5 ways to Accelerate Urban Cycling
TUMI collaborated with cities globally to promote local cycling conditions through the TUMI Challenge projects. We now summed up 5 successful approaches to create a safe environment for cyclists in urban areas:
1. Improving cycling conditions to combat crises
2. Creating positive attitudes towards urban cycling
3. Investing in future cyclists
4. Bike Sharing: Piloting a Public Scheme
5. Establishing a network of cycling experts and advocates. Read all about this approaches here.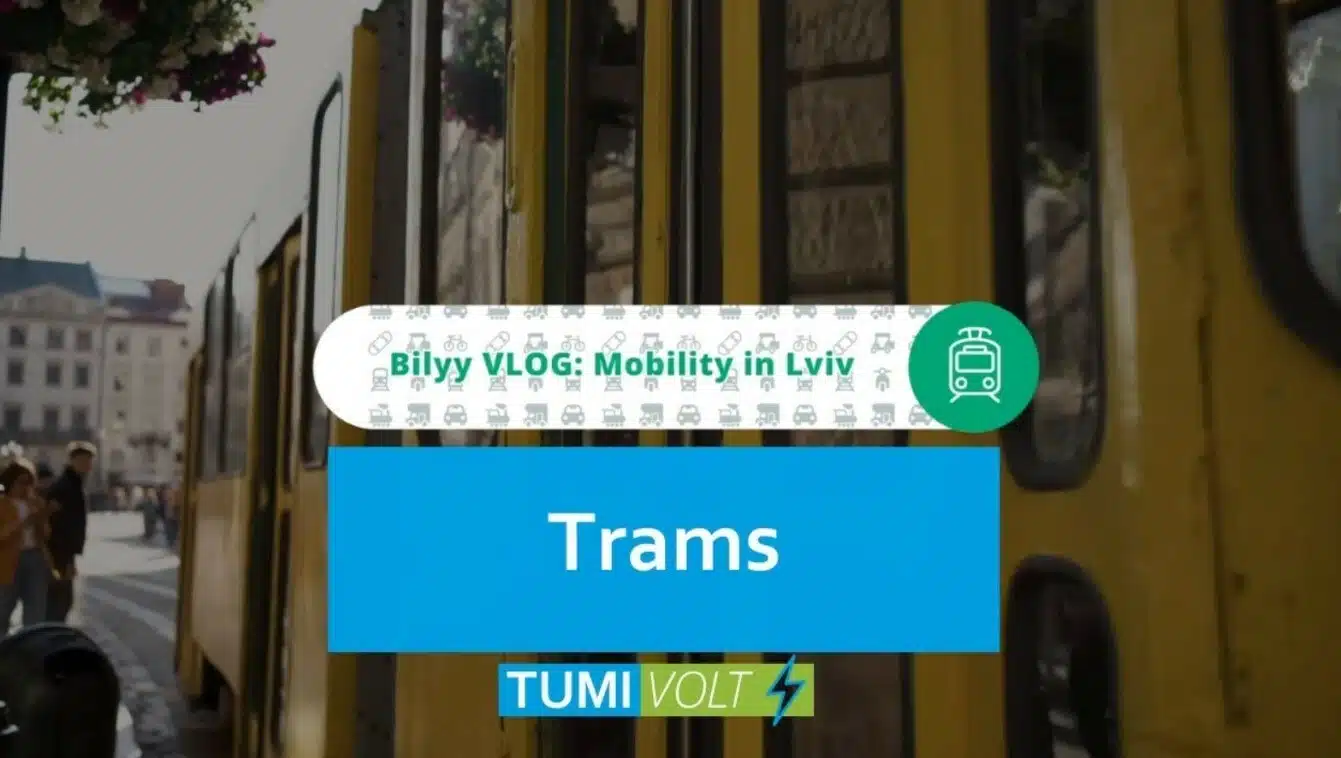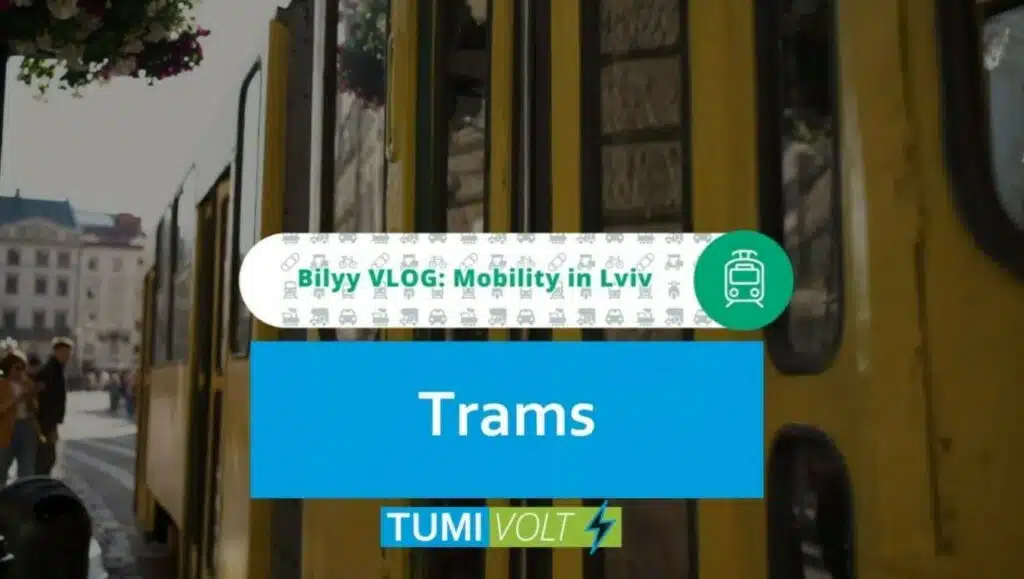 Mobility in Lviv – Trams!
TUMI collaborated with Bilyy VLOG to provide you with his great videos about Mobility in Lviv, Ukraine in English. The first video on Trams in Lviv is now available and tells how the trams are a unique symbol of the cities with fascinating stories. Watch the video here. And if you are lover of the Ukraine language, don't miss out on Bilyy's extensive selection of fantastic sustainable mobility videos: Bilyy Vlog.
New Talking Transport Transformation Podcast Episode!
Our new Talking Transport Transformation episode focuses on how cycling can empower women. We met our special guest, Wyson Lungu, CEO, and founder of Onyx connect Zambia, through our TUMI Friends network. This episode calls attention to how cycling can make the lives of the women of Zambia more efficient. Zambian women typically provide the life-sustaining tasks- such as dairy farming and delivery of goods to markets, along with the daily carrying water, food, and firewood long distances to their homes. Prior to Wyson, these tasks would take double the time compared to a trip on a bicycle provided through Onyx. To learn more about Wyson and his work at Onyx, listen here. Don't forget to check out other transport themed podcasts in the TUMI audio library.
'10 Principles for Sustainable Transport' now available in Bengali
The '10 Principles for Sustainable Urban Transport' Poster is now available in Bengali! Our 10 principles poster is a staple in transport authorities around the world – and highly effective in communicating key measures of sustainable urban mobility to a broader audience. The visual presentation of these 10 principles is based on the approach "avoid-shift-improve" to increase the efficiency of urban transportation. The poster illustrates the importance of human scale city planning, elevating walking, cycling and promoting public transport use. Download the poster in one of 38 languages here: 10 Principles for Sustainable Urban Transport – SUTP.
ITDP – The Compact City Scenario – Electrified
Urban transportation plays an outsized role in keeping the planet below 1.5°C global warming. A successful approach involves both compact cities developed for walking, cycling and public transit, as well as a rapid and strategic transition to electrified vehicles. ITDP's latest report details why these policy changes, implemented in tandem, are necessary to significantly lower greenhouse gas emissions from urban passenger transport by 2050. Download the report here. Also, have a look at the TUMI Transport Outlook 1.5˚C, a complementary global scenario to decarbonize transport here.
Events
Coming up 28th January: TUMIVolt Charging Station
The upcoming TUMIVolt Charging Station on 'Shared E-Mobility Solutions from Halden Municipalty, Norway' will be hosted on January 28th. Øyvind Stokseth, Head of smart city in Halden municipality will be the guest speaker to discuss the E-Mobility policy of Halden city, their innovative shared E-Mobility solutions, and the shared Charging Hubs implemented for the employees and the citizens of Halden city. Read more and register here.
WRI Webinar Series on electrification
TUMI Partner WRI kicks-off a new webinar series on the topic of electrification. The first Webinar takes on February 3rd by WRI Brazil on "Routes to decarbonization: how to electrify public transportation" in Portuguese. Register here.
Coming up soon: Sustainable Transport Award by ITDP
Each year, ITDP and the Sustainable Transport Award Committee select a city that has implemented innovative sustainable transportation projects in the preceding year. These strategies improve mobility for all residents, reduce transportation greenhouse and air pollution emissions, and improve safety and access for cyclists and pedestrians. This time, winning city is Bogotá, Colombia and the Honorable Mentions go to Peshawar, Pakistan and Tartu, Estonia. The virtual ceremony takes place on February 9th, 2022. Click here to register.
WRI Prize for Cities – apply by 15 February
Thriving together in turbulent times: The WRI Ross Center Prize for Cities recognizes trailblazing projects and initiatives for their contribution to inclusive and sustainable urban transformation. It seeks to inspire urban change-makers across the globe by amplifying lessons and telling impactful stories of transformative change. The 2021-2022 Prize cycle invites submissions from initiatives and projects demonstrating how to live and thrive in turbulent times by helping cities and communities respond to uncertainty, disruption and crisis. $250,000 will be awarded to one grand prize winner and $25,000 each to four runners up. Find all information here.
Transforming Transportation 2022 – 16-17 February
Climate-centered Mobility for a Sustainable Recovery is this year's moto. Join the WRI and World Bank over two days of virtual events to engage with high-level policymakers, hear from cutting-edge thinkers, and explore solutions for countries and cities around the world. Guest speakers will address a range of critical topics, including reimagining public transport, reducing emissions, making micromobility safer, the new reality of freight, electric transport, and more. Click here to register.
The ICLEI Malmö Summit – 11-13 May 2022
Join ICLEI on 11-13 May 2022 onsite in Malmö or virtually to learn about innovative strategies and cutting edge solutions in sustainable and equitable urban development, exchange good practices, get inspired and connect beyond borders with leading experts and sustainability champions from around the globe. Find all information here.
With this, the TUMI Team sends best wishes for 2022!
Best regards and stay healthy
Daniel