Dear Friends of TUMI & WMW,
We extend our heartfelt gratitude to all who made the #TUMI2023 Conference on #FeministVoicesInTransport an inspiring event. The conference reinforced the urgent need for safe and free daily movement, highlighting the importance of continuous dialogue. We are confident that the connections made, and the seeds planted during this conference will have a lasting impact.
Equitable and sustainable mobility remains a pressing goal. It starts with actively listening to all transport users and expanding our perspectives. As keynote speaker Robin Chase said, we must always ask ourselves, "How can I help?" This insight leads us to confront the barriers that exist and work towards breaking them down.
"As soon as I became a woman, there was sexism. As soon as I was proud of my youth, there was ageism. As soon as I came to terms with my disability, there was ableism." – We take this reminder by Kenyan senator Crystal Asige with us: A feminist perspective is most useful when it is intersectional and accounts for the heterogenous, but shared reality of all transport users, all people. It is clear that transformative change is needed, and time is of the essence. We must step up and be the leaders who drive the change we want to see in the world.
Looking back at the past five years, we take pride in the journey we have undertaken with the Women Mobilize Women Initiative. It was a pleasure celebrating this milestone with all of you! Together, we have built a powerful network that continues to advocate for feminist policies in transport. To learn more about our journey, please flip through our Women Mobilize Women Anniversary Magazine.
Join us as we raise our glasses to a future where transport equity is achieved. Let's continue pushing the envelope for a more inclusive and accessible transportation system!
Scrolling through this newsletter, we hope to reiterate the impetus of this motivating conference, that we all felt; no matter if you were there with us on site, digitally via our broadcast – or even now (re-)watching the sessions online.
Enjoy the captivating online conference recordings!
Celebration of Women Mobilize Women's 5-Year Anniversary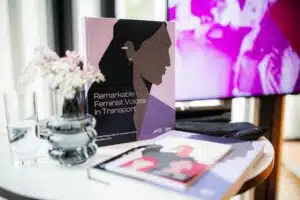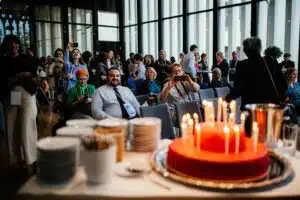 The Women Mobilize Women (WMW) 5-Year Anniversary Breakfast reflected on the journey the WMW Initiative has taken since its beginning, transforming from a network to an initiative that focuses on building a community of experts, gathering knowledge on gender-transformative approaches and piloting projects. The event was a great opportunity for participants to foster collaboration, build networks, and continue empowering women in the transport sector.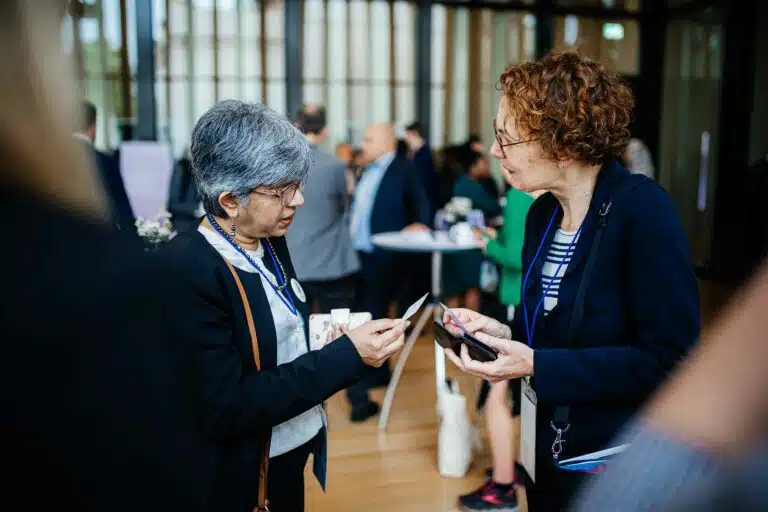 In Women Mobilize Women Anniversary Magazine, we look back at WMW's journey in five years of learning, inspiration and community.

Happy anniversary to Women Mobilize Women and enjoy reading!
Setting the Scene: Why we need Feminist Voices for gender-transformative planning
"The relationship between gender and transport and climate is still only partially integrated into political and business decisions, because too little attention has been paid to the topic so far."

Christine Toetzke I Director General Asia, Latin America, Middle East, Eastern/South Eastern Europe Federal Ministry for Economic Cooperation and Development.
About women, all of us
"Determined, tenacious, box-breaking, inspiring, collaborative, amazing!"
"In this moment of the climate crisis, we have to choose between our children surviving… or getting rich."

Robin Chase I Chairperson at Tucows
A living-room style conversation with the Remarkable Feminist Voices 2023
"What do I like about being a woman in transport? I like being a misfit, I feel comfortable in that position"

Sonal Shah I Founder of The Urban Catalysts and CEO of C-SEC
"What I am most proud of about being a woman in transport is to inspire other women to join in."

Andrea San Gil Leon I Founder of the Center for Urban Sustainability and Co-Founder and Director of Agile City Partners

"How do we get parents to see their families more and children to come home safely? That is what I am fighting towards."

Keisha Mayuga I Director at AltMobility PH, Founder of Life Cycles Philippines
"You are building on the shoulders of people who worked very hard and opened doors for you. The inter-generational dialogue is very important."

Dr. Kalpana Viswanath I Co-founder and CEO of Safetipin, board member of SLOCAT
Hear from Senator Crystal Asige, Disability Rights Activist from Nairobi, Kenya
"As soon as I became a woman, there was sexism. As soon as I was proud of my youth, there was ageism. As soon as I came to terms with my disability, there was ableism."

"Impairment plus barrier, equals disability"

Crystal Asige I Senator, Republic of Kenya
Launch of UN Environment Project "E-Mobility as a Driver for Change – Towards a Gender Transformative and Just Transition to Electric Mobility"
"I cannot think of a better moment and better experts in the room to shape the opportunities of this program"

Annika Berlin I Program Management Officer at UNEP
From Car to Care: Shifting the Paradigm of Urban Mobility Through the Lens of Care
"Public transport is the most caring and democratic policy. Nothing else can be as caring as giving people the possibility to move around. Moving around is like breathing, it is essential."

Anuela Ristani I Deputy Mayor of Tirana, Albania
The Road to Equity: Navigating Intersectionality in Popular Transport
"In many countries, the popular transport system IS the transport system. Electrifying this sector has a huge impact. It is part of a just transition."

Tom Courtright I Research director at Africa E-Mobility Alliance, Co-founder of Lubyanza
Breakout Session I
Mapping Danger: The Use of Data for Safe Public Spaces and Transportation Systems
"Accessibility is limited for women living in popular neighborhoods, impacting their interaction with the rest of the city…"

Angie Palacios I Urban Mobility and Public Spaces Coordinator in the Habitat and Urban Mobility Development Unit at CAF (Development Bank of Latin America)
Breakout Session II
Just Workplaces and Jobs with a Focus on E-Mobility
"We need to think about the people when planning e-mobility projects – we do not move batteries, we move people."

Gabriela de la Torre Ríos I WRI México
Breakout Session III
Importance of Gender Responsiveness for Climate and Social Resilience in Transport
Gender Imbalance in the Transport Sector: A Toolkit for Change Sum4all Gender Working Group Report Presentation
Isobel Duxfield shares actionable steps towards gender equity in the sector from a new toolkit.

Isobel Duxfield I Regions Working Group and SMC Platform Coordinator, Communications & Membership Manager at POLIS Network
The Way Forward – How to Implement and Finance Gender-Transformative Measures in the Urban Transport Sector?
"We promote women not as ones to be helped, but women as decision makers. We want to see women leading!"

Dr. Amani Abou-Zeid I Commissioner for Infrastructure and Energy at the African Union Commission
"Women only have access to 2% of venture capital worldwide. If women do not have the same possibilities for financing, women will never have the same opportunities."

Chiara Corazza I French Representative G20 EMPOWER, Member G7 Gender Equality Advisory Council
"Equality is not enough. We need to aim for equity."

Insa Illgen I Team Leader of the Sector Project Sustainable Mobility – GIZ
View the full TUMI2023 Conference photo gallery >>
Photo Exhibition: Ukrainian Feminist Voices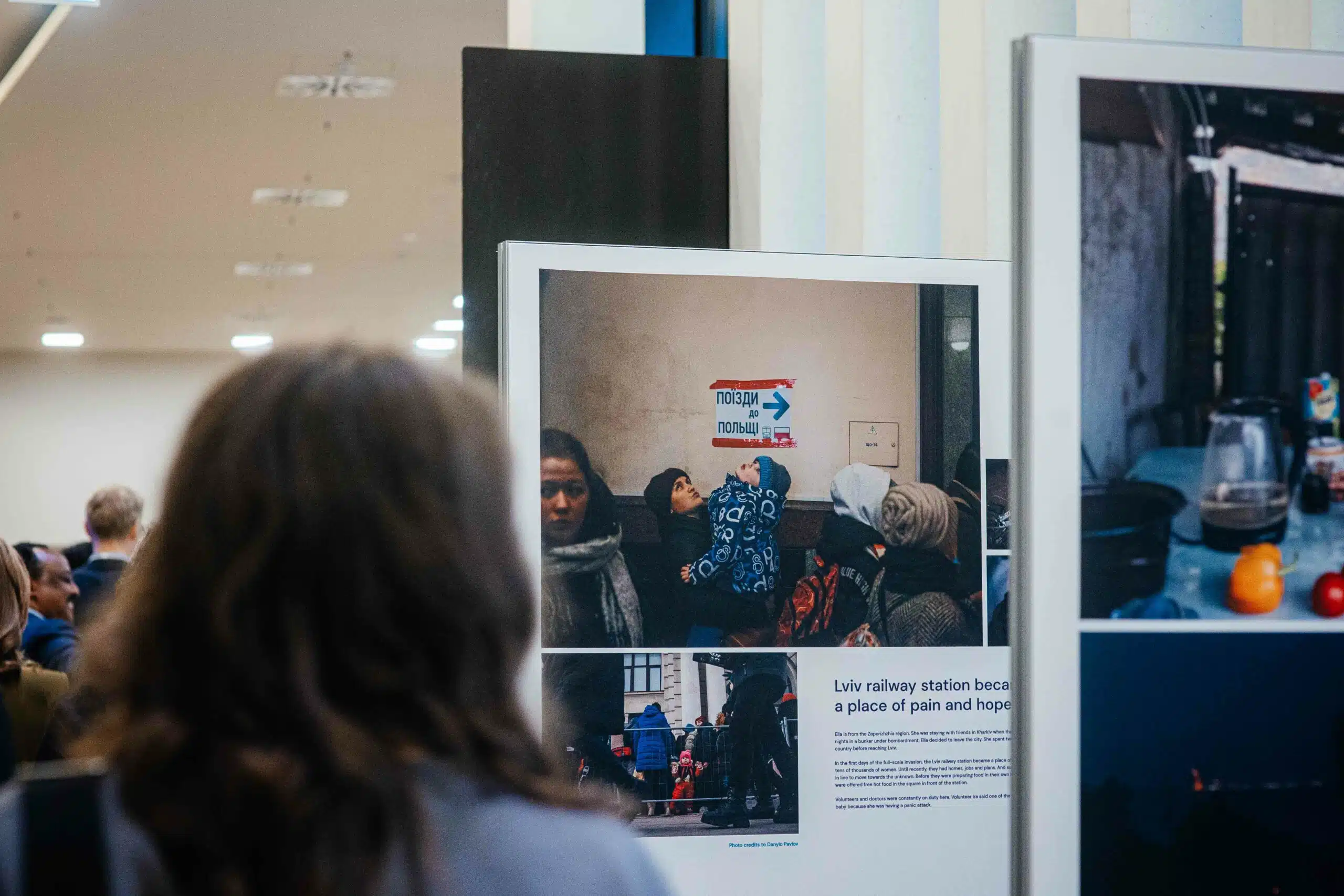 During the TUMI2023 Conference, a photo exhibition was featured on the power of feminist voices amidst the war in Ukraine.